Human Resource Management Services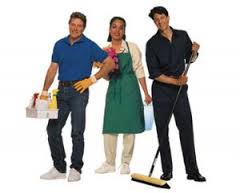 We offer various services under this banner to help & manage different human resource function like...
Staffing solutions & Recruitment Process Outsourcing.
Manpower Planning & Management.
Performance Appraisal Outsourcing.
Training & Development.
Payroll Processing.
We have specialization in providing manpower in these following domains.
Accounts & Finance - Back Office.
Hospitality Industry- Front & Back Office.
Construction & Infrastructure- Site Engineers & Project Engineers.
IT enabled Back office & Front office Executives.
Hardware & Networking- Sales & Support Engineers.
Software Development- Software Developer & Engineers.
Logistics- Depot Control Managers & Executives.
Keeping the market scenario in view, since last few years we have also ventured into skilled manpower outsourcing in other sectors like..
Advertising/Public Relation/Marketing & Research.
Architecture / Interior designing.
Auto & Auto ancillary.
Banking, Insurance, Financial Services, Broking.
Export, Import.
FMCG/ Foods/ Beverage.
Hotels/ Restaurants/ Airlines/ Travels & Tourism.
It enabled services / hardware support.
Media, Dotcom, Entertainment.
Ever since our existence we are maintaining a good track record in all respects related to IT sales, support & manpower management services. We also have experiences in Facility Management Services. Our company presently has manpower strength of nearly 75 heads placed at various locations of India for a PSU concern having their Head Office at Kolkata. Apart from that we have recruited around 50 professionals for Mining, Steel, Infrastructure, Retail & Finance Sectors in & around Kolkata in past few years.
We fulfill the manpower requirements of our valued employers & clients covering almost every sectors of the industry from Finance, Banking, FMCG, Engineering, Manufacturing Infrastructure, Telecom, Information Technology, Legal, Human resources. Our process of sourcing manpower includes Head hunting, Referrals, Advertisements & Job Portals. Apart from that we maintain strong database for all verticals throughout India from our networking & associates present all over India.